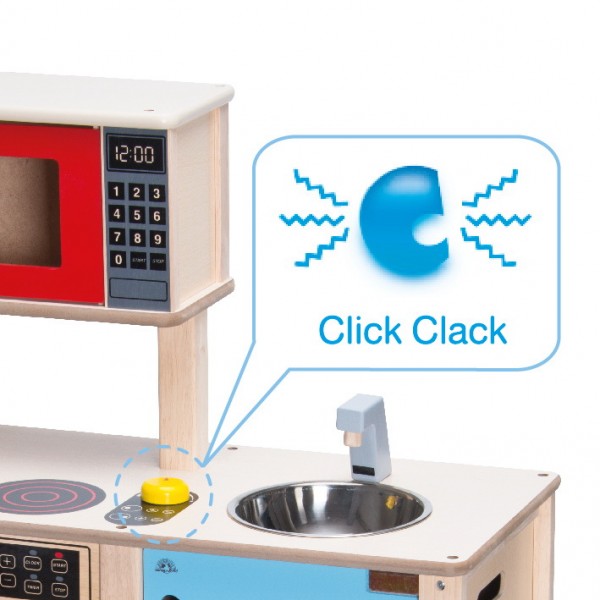 WW-4561 LITTLE CHEF STATION
Age : 36m+
Child Development : I love pretend play
Description :
Little chef needs a cooking station to prepare a wonderful meal.
Unit has stove, oven, washing basin, microwave and a lot of space
to store kitchen utensils. Fry pan and spatula are provided with the
unit. Promote creative skill and imaginary in the set up environment
and learn to interact with others.
Dimension : 29x59x81 cm.
Packaging : Brown box + color label